Furniture Removal Dublin
We organize professional furniture removal and comprehensive disposal services both in Dublin and throughout Ireland. We have professional equipment and van services at our disposal, and we are reliable in carrying out the service. We will transport anything you want, whether it's just a few items or the whole apartment, no matter the furniture's size.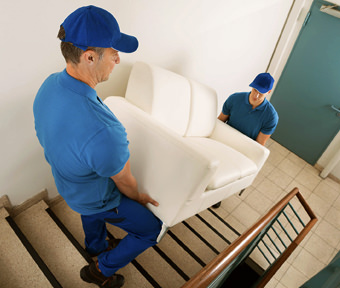 Professional Furniture Removals
We provide professional furniture removals in Dublin and equipment with the use of comprehensive protection. We secure the transported furniture to prevent accidental damage while driving. We perform services entrusted to us quickly and efficiently, ensuring the satisfaction of our customers. For many people, changing their accommodation is something natural, caused by various factors, such as changing jobs or wanting to lead a life in a completely new place. If you plan to move house or remove furniture within Dublin soon, we offer you a van services thanks which will make the process quick and smooth.
Fast Furniture Disposal
Old furniture disposal in Dublin is addressed to people who want to change the decor of their apartment or those who have to get rid of unnecessary things and items from their home in Dublin and the surrounding area. Utilization should be ordered in the case of large numbers of heavy objects such as wardrobes, shelves, couches, or bed frames. It is extremely hard to focus on a cluttered house full of unnecessary furniture. Messy room, crammed to the ceiling, are not only hard to maintain and clean, but they are unpleasant for the eye. Using professional furniture removal and disposal of unnecessary items will help you organize the house or apartment quickly, stress-free, and, most importantly, at a low price.
Cheap Furniture Moving
If you are interested in home furniture removal that is cheap, fast, and safe, we invite you to contact us. Prices will be adjusted to the scope of completed work. We operate in Dublin and all of Ireland. Each furniture transport price is individual and depends on the service's difficulty, so to help us determine the cost of the service, please fill out a free quote on the page for more information or call us now.
Man With A Van Dublin starts from €50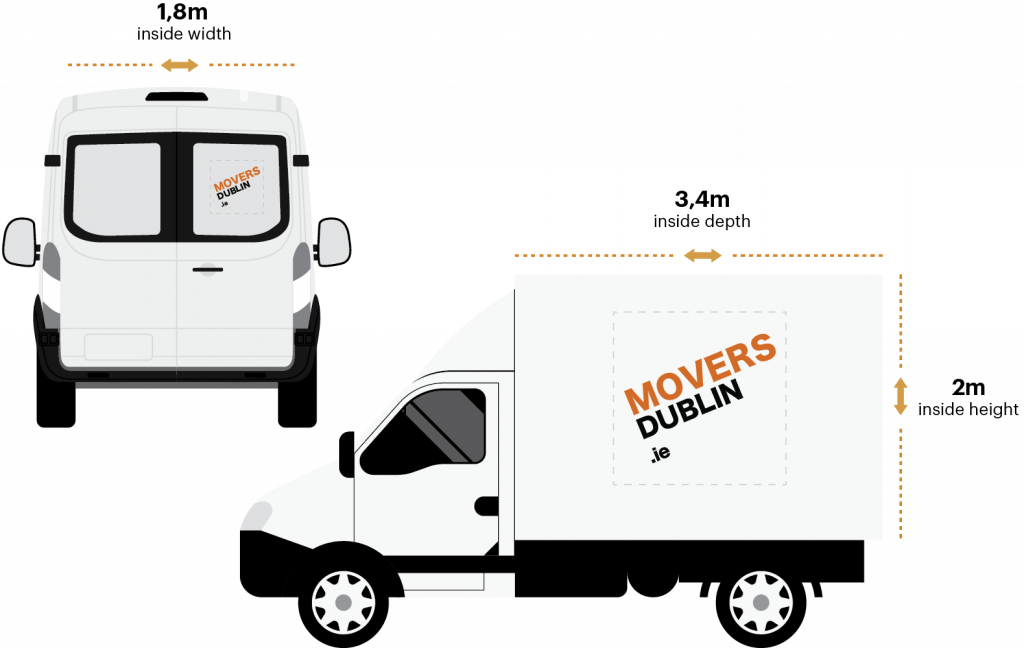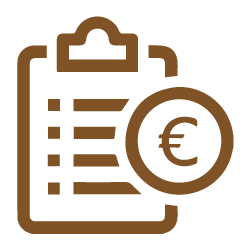 Get a Free & Quick Quote
for Furniture Removals

Safe Disposal Service
We focus primarily on securing upholstery and the furniture's corners, which are most exposed to damage during transport. We check whether all the elements can be taken apart – headrests, armrests, pillows – and we pack them separately, each carefully secured so as not to risk damaging these elements. All you have to do is order transport from a professional removal company, and we will take care of the rest.

Same Day Furniture Movers
Are you wondering what to do with pieces of furniture, items, unnecessary things, and equipment that clutter your space? Disposing of sofa beds, wardrobes, home, or office on your own can be very problematic due to their size and weight. Our company in Dublin offers professional help for the collection and removal in Dublin and the surrounding area.

Attractive Prices For Removals
We will help your disposal of unnecessary furniture from your apartment, attic, basement, and other places. We will take them out for you, dismantle them if necessary and deliver them to the intended place. When carrying out orders, we are guided by clearly defined principles and goals. Our client is the most important. We are prepared for home and office furniture removal in Dublin of different weight, shape, and dimensions. We have vehicles that allow us to transport nearly any item while ensuring high safety standards during transport.