Packing and Unpacking
Packaging and unpacking seem fairly easy. After all, it's just putting things into cardboard boxes, right? Not exactly. This is probably one of the most important and, at the same time, the most difficult things to do. Packing and unpacking, the same way as moving the whole house, requires careful planning. We know perfectly well what and how to pack so that the transported items are not damaged and the unpacking stage is quick and efficient.
Packing Only Services
We are used to using cardboard boxes of various sizes when moving houses. This is not surprising, because cartons are a very convenient way to pack your belongings. However, they are not always needed. For example, if you intend to transport a small cabinet, you can simply close its doors and drawers and transport it with its contents. Thanks to this, packaging and unpacking will take you much less time.
Home Packing Services
If you know how you intend to place your belongings in a new place, try to color-code cardboard boxes designated for specific rooms. Thanks to this, you won't have to look for the bedroom, living room, or kitchen equipment. Immediately after transporting things to a new apartment, you will be able to take the marked boxes to specific rooms.
Packing Your House To Move
Another problem may be the transport of clothes. If you pack them into cartons, you will have to expect tedious unpacking. In many cases, you will also need to iron them afterward. The solution to this problem is to transport clothes on hangers. It is also good to protect them from dust with plastic bags.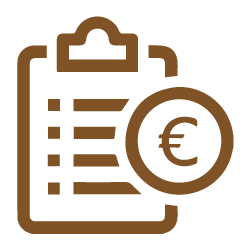 Get a Free & Quick Quote
for Packing And Unpacking

Best Packing And Moving Companies
The key to dealing with moving is efficiently packing and preparing your belongings for transport. As a part of our service, we offer packaging and unpacking. We know perfectly well what and how to pack so that the transported items are not damaged, and the unpacking stage is fast and efficient for you.

Packing Services Cost
Our price list is determined according to the scope of customer needs, taking into account primarily the distance and quantity of items to pack and unpack. If you have any additional questions, feel free to write to us. Our specialists will be happy to clarify any issues that interest you.